Disclaimer
Powerflow Exhausts South Africa 2008
The information published on this web site may not be used or changed without written consent from Powerflow Exhausts South Africa. Powerflow Exhausts South Africa reserves the right to make changes to the products, services or information published in the web site at any time without notice. Powerflow Exhausts South Africa will assume no liability in connection with the use of this web site and will not be liable for any direct, indirect, incidental, consequential or punitive damages arising out of your access to or use of this web site.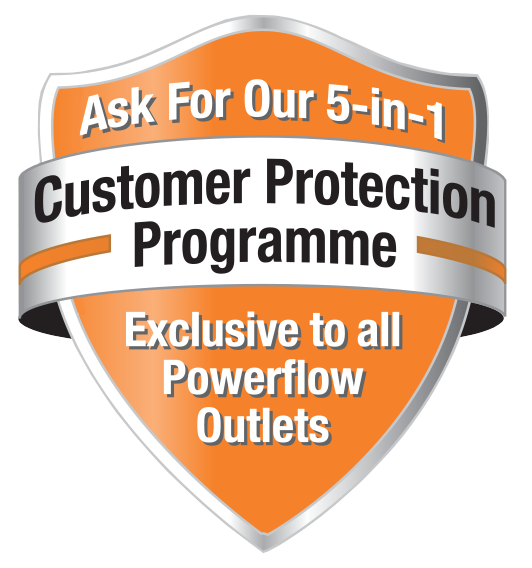 5 Year Guarantee
As South Africa's Leading Stainless Steel Exhaust manufacturer, we confidently offer the best Guarantees on our products. All Powerflow stainless steel silencers carry a 5 Year Guarantee, supported by an amazing National dealer network. T's & C's apply.
customer protection
Our 5-in-1 customer protection program, exclusive to all Powerflow outlets.
Made in SA to international standards
5 Year guarantee on all stainless steel silencers
National guarantee network